A quartet of graphic panels, for the website and social media, promoting four different designer brands; Barbour, Joules, Red Cuckoo and Thought.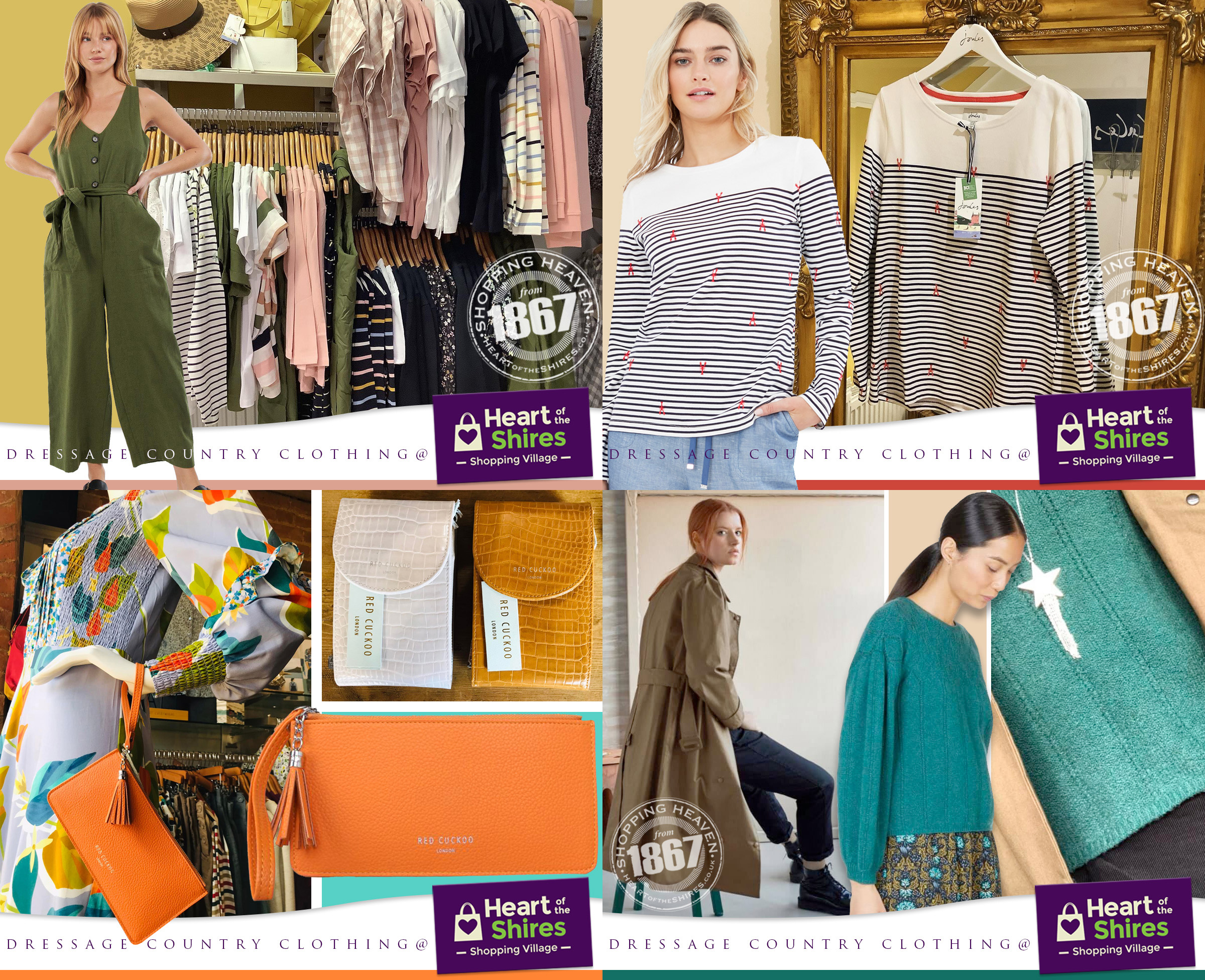 Photos of the actual products in-store were used then the brand originals were sourced.
Overlays were, once agin, used to create visual impact in addition to seeing the products larger. Little touches, such as the writing over the Barbour olive green jumpsuit (top left), were a mix of purple and white to ensure the text could be read. A great way for advertising your shop?