A major job to promote a Garden Centre for Christmas. The centre would have an ice rink, Santa's grotto, Christmas menu, decorations, gifts, real trees and great all round festive fun. Trouble was, at the time there were no photos or any existing items we could use – we had to promote something asap that hadn't been built yet.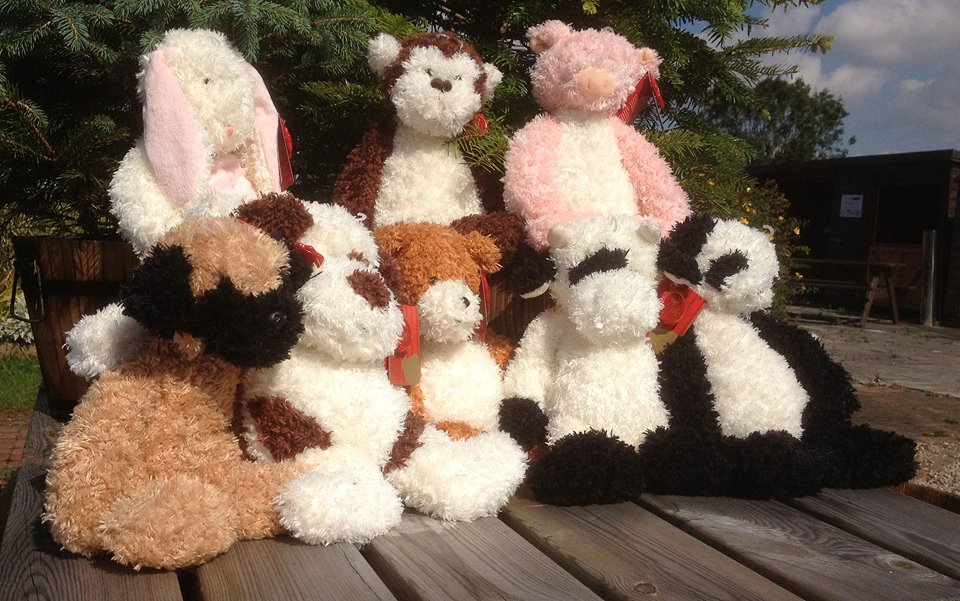 The first USP were the presents Santa was due to give out – they were really nice (and cuddly) retailing at £6.99 you could get one from Santa in his Grotto for £5.99. So a great price to see Santa and a great present to boot – from this we came up with the idea to design something around each character…
Cuddly and cute they may be however, a bit of a nightmare to photograph: floppy, furry characters that needed a different approach. So each one was hand drawn. Here's the original illustration of the Monkey.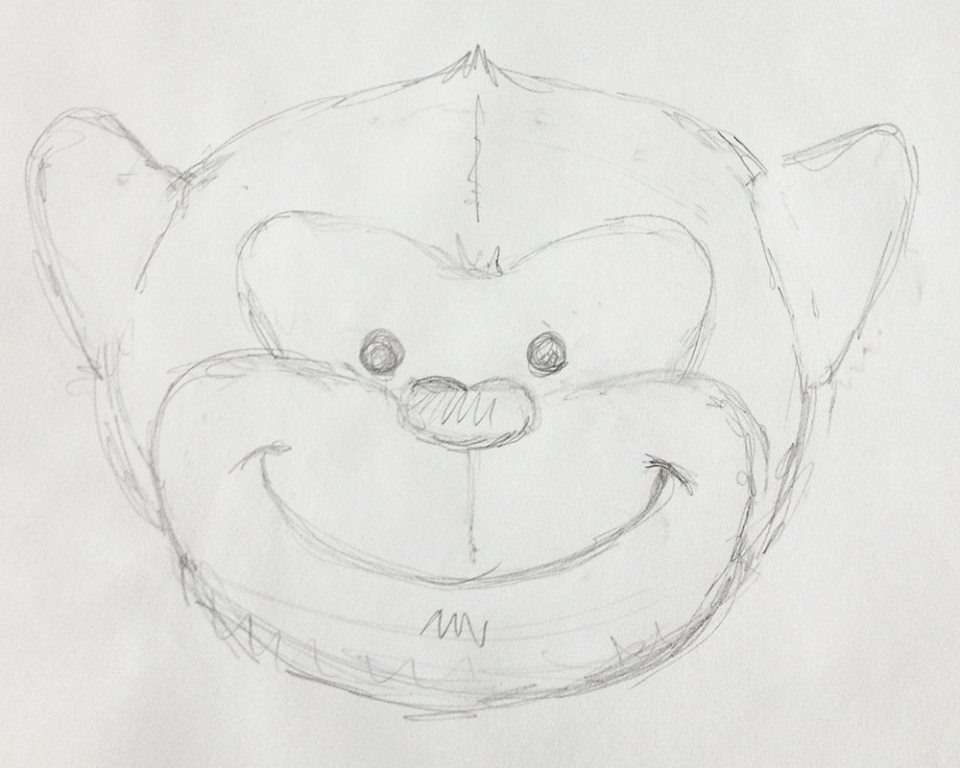 Each character was then traced to give a better line definition – the main character outline was now all spikey to portray the fluffiness of each cuddly toy. Here's the original line drawing of the monkey…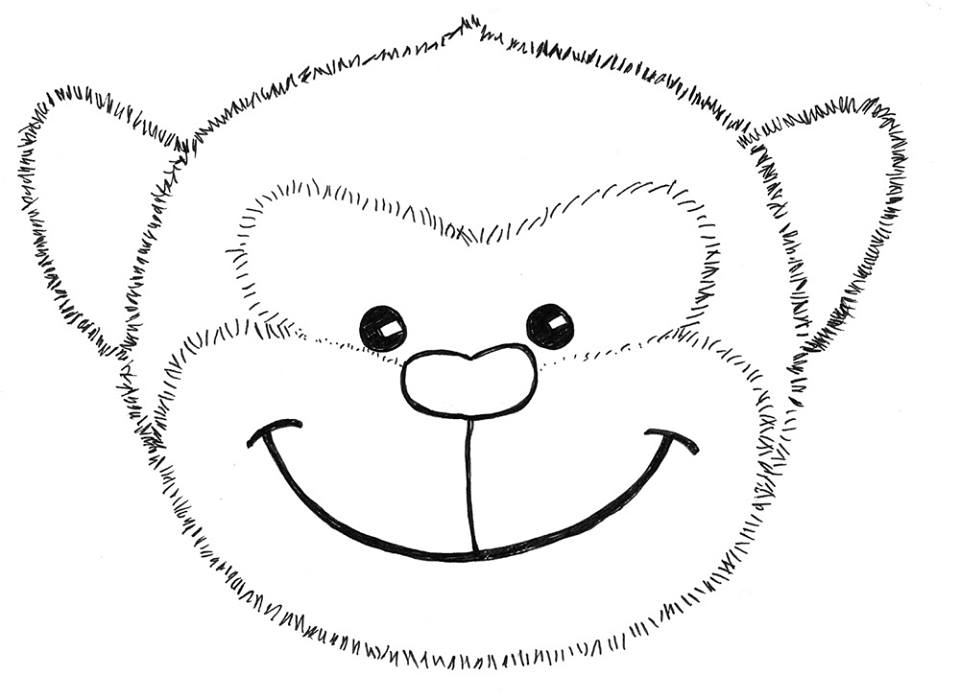 The finished illustration can be seen at the top – now just his friends to do!
Illustration Rugby