Wonderful – and busy! It is such a busy time of year for any marketing company working with retail-based companies. We have been working pretty much 'full on' for Christmas since June, with concepts originating long before that.
We have seen a even split of traditional print and printed advertising with online, website and social media. With the print complete, delivered and distributed, social media will take now over as the key focus of our marketing efforts.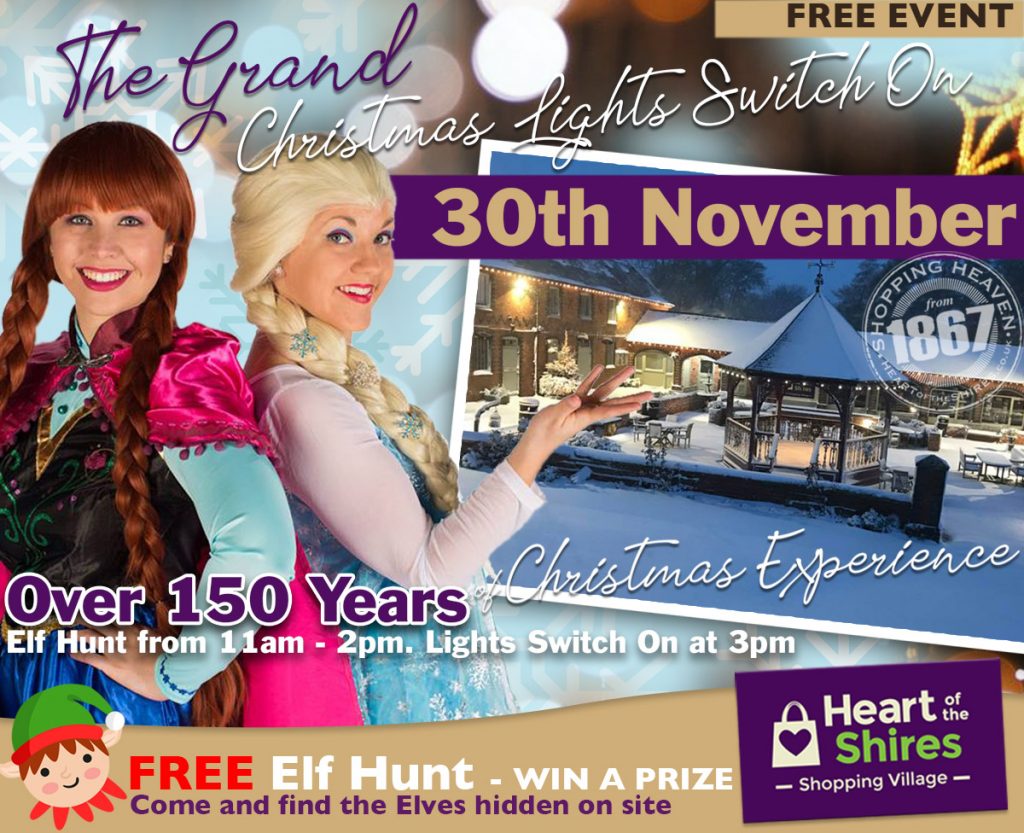 Here is a campaign for the Christmas Lights switch on for Heart of the Shires, a retail shopping village in Northamptonshire. The adverts and promotional material produced often need to be tweaked to suit different formats – even magazines have varying sizes for adverts within their publications hence two variations of the same advert shon here.
If you would like your business to thrive with bespoke, creatively awesome marketing – that get results – then contact Nick Price Creatives today; before your competitors do!