Whilton Locks Garden Village had a special guest recently. It was Radio 1 DJ Jordan North as he is was rowing along the canal from London to his hometown of Burnley in aid of this years Comic Relief fund raiser.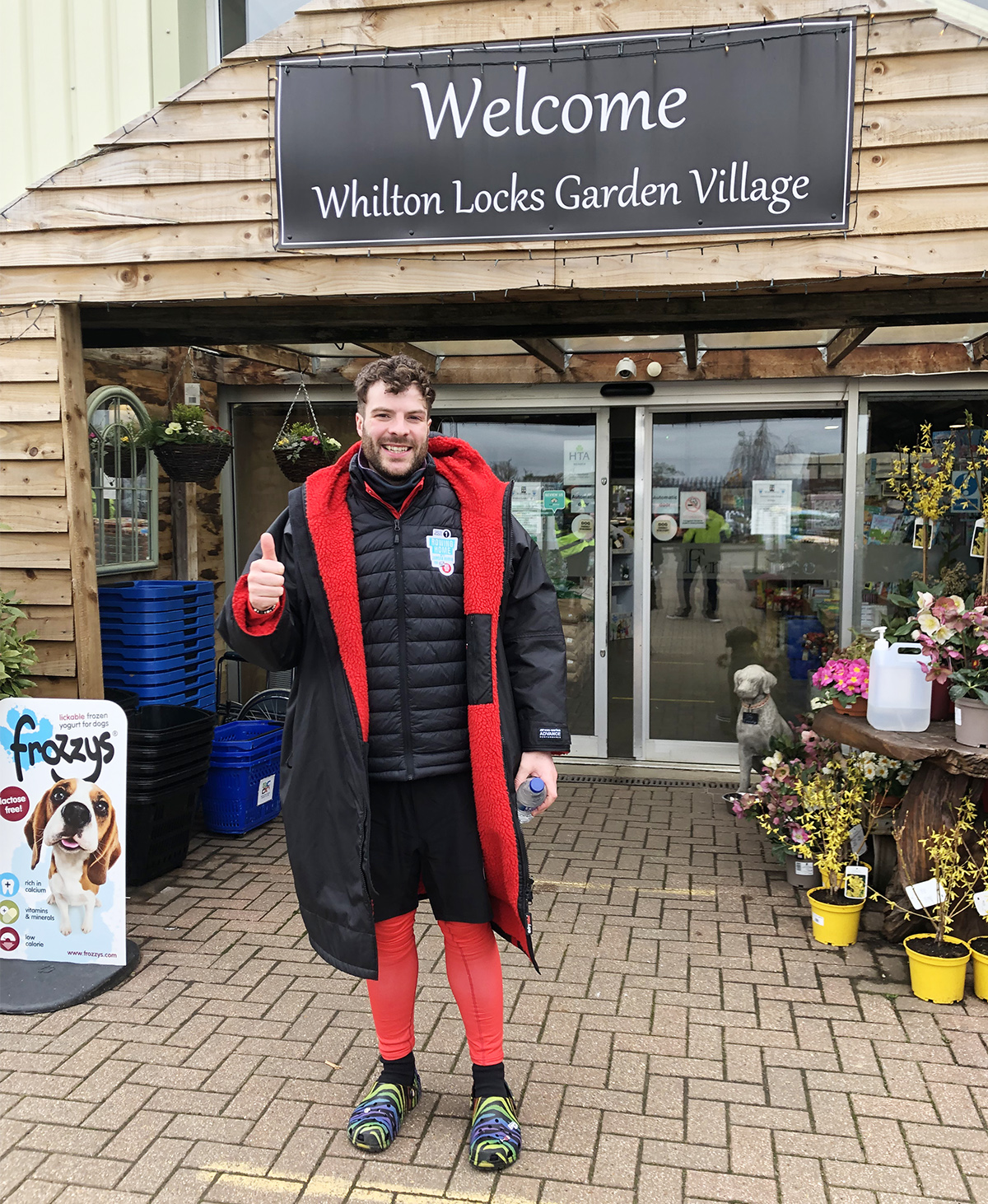 "It was an oarsome challenge and Whilton Locks welcomed Jordan and his back-up team to their Happy Place as they stopped off at their Canalside restaurant for lunch. Jordan went for the homemade Lasagne and liked it so much, took time out of his hectic schedule, to find the ladies in the kitchen to tell them himself!"
So we went all out to promote this as it was a fantastic opportunity. A special hats off to Jordan North though. He was absolutely knackered! As we all waited the weather, albeit dry, went noticeably colder dropping a good few degrees. Jordan was squirreled away into his back-up team motorhome when he could get warm and medical attention. We patiently waited two hours, in which time, his dinner was delivered to him and many of his health team were looking very worried.
Eventually Jordan did make an appearance – his thanking of the food staff was true – and he was so great, welcoming and thankful to all the people he met at Whilton Locks Garden Centre. We were already so impressed by his oarsome feat – but to take that time out was a fantastic testiment to an awesome man. Thank you.
The main photo itself we took, featuring the Whilton Locks branding and the press-release copy we wrote, was subsequently featured in a whole host of local social and printed media in both Northamptonshire and Warwickshire.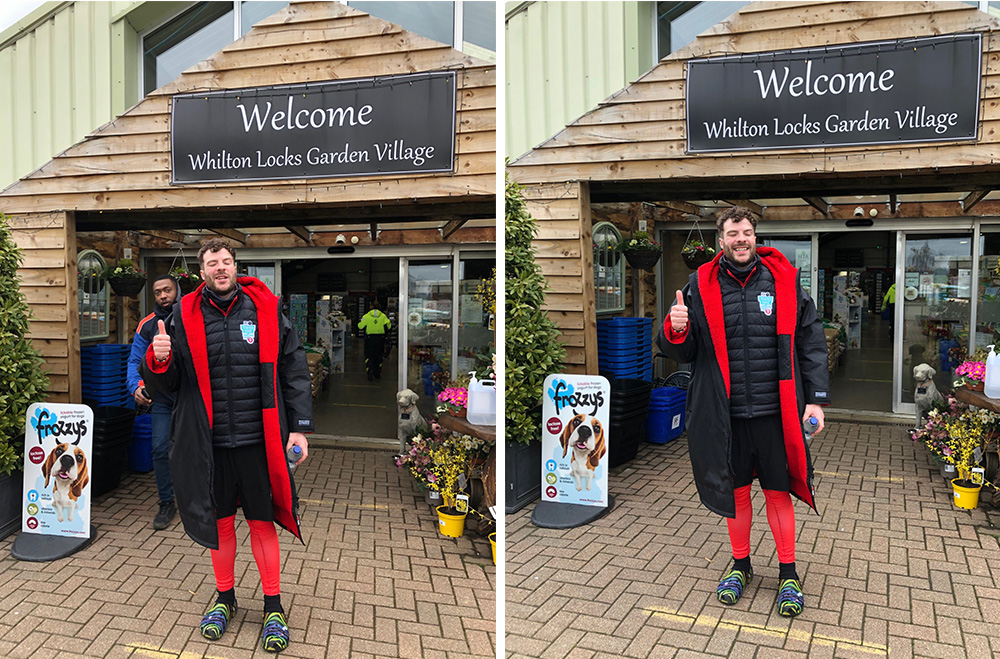 But it's never easy: The first photo – a customer can out the entrance door (tsk) – and the second (actually in both) Jordan has his eyes closed. Thankfully the third photo was good to go.
Finally a like from the Official Comic Relief social team was acheived in recognistion of our efforts.