With the 75th Anniversary of VE Day, the day that fighting in Europe ceased, we were still on Active Service to mark the historic occasion.
This gentleman is my Grandad – Reg Price. He served with the 113th Durham Light Infantry, Royal Artillery, during the Second World War. From the beaches of Normandy, he fought through France, Belgium and Holland, arriving in Germany in March, 1945. Following the discovery of the infamous Belsen Concentration Camp on April 15th, 1945, Reg and his comrades were ordered to head the 230 miles to the camp to start the humanitarian effort. The scene was described as "Opening the Gates of Hell." It was an extra-ordinary experience that effected Reg for the rest of his life.
As a commercial signwriter, Reg was asked to produce the grave marker signs and two larger signs to be placed at the entrance of the camp – one in English and one in German. With the 75th Anniversary of VE Day, and the Liberation of Belsen Concentration Camp we thought we'd look into this more.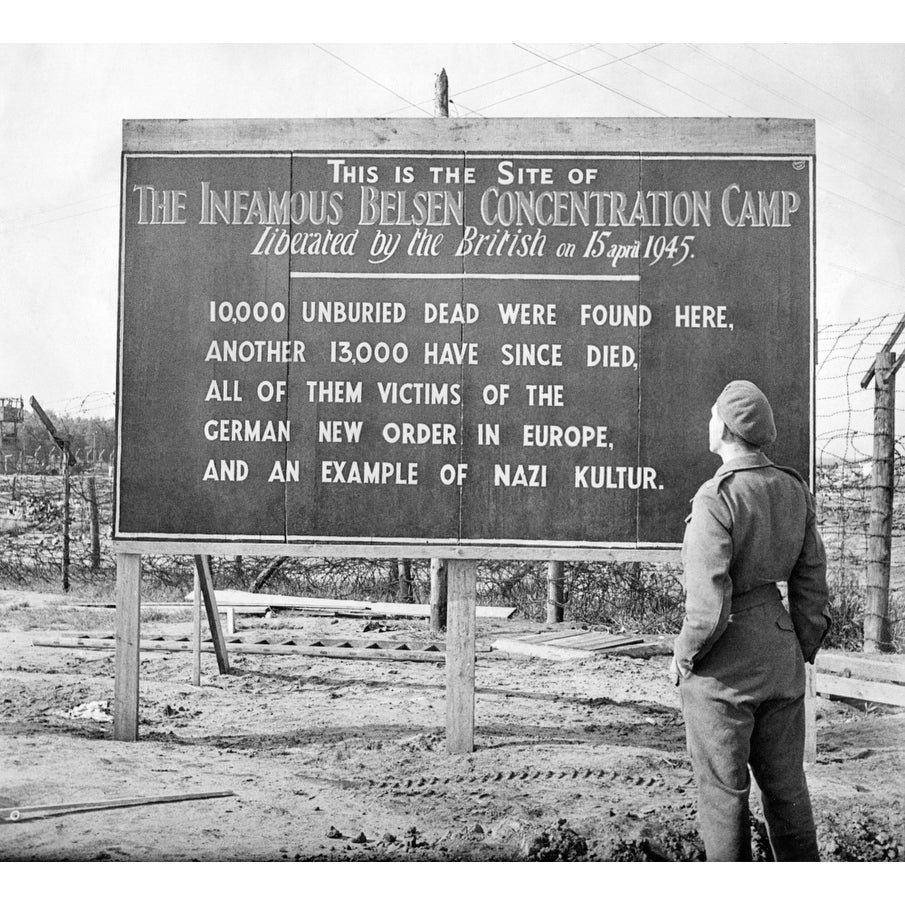 Something far overdue was to get some recognition for Reg and his famous sign, for the amazing efforts of the Liberators, in incredibly challenging circumstances that put into sharp perspective the challenges of Corona Virus in 2020. So we were able to collate all the facts and embark on promoting Reg and his story. We made local TV (BBC Midlands Today) and National TV (BBC 1 Antiques Roadshow VE Day Special), with the coloured photo of Reg being centre stage, and the icing on the cake Reg has now been accredited as the originator of the sign by the US Holocaust Museum.
Well done Reg, sorry for the delay.